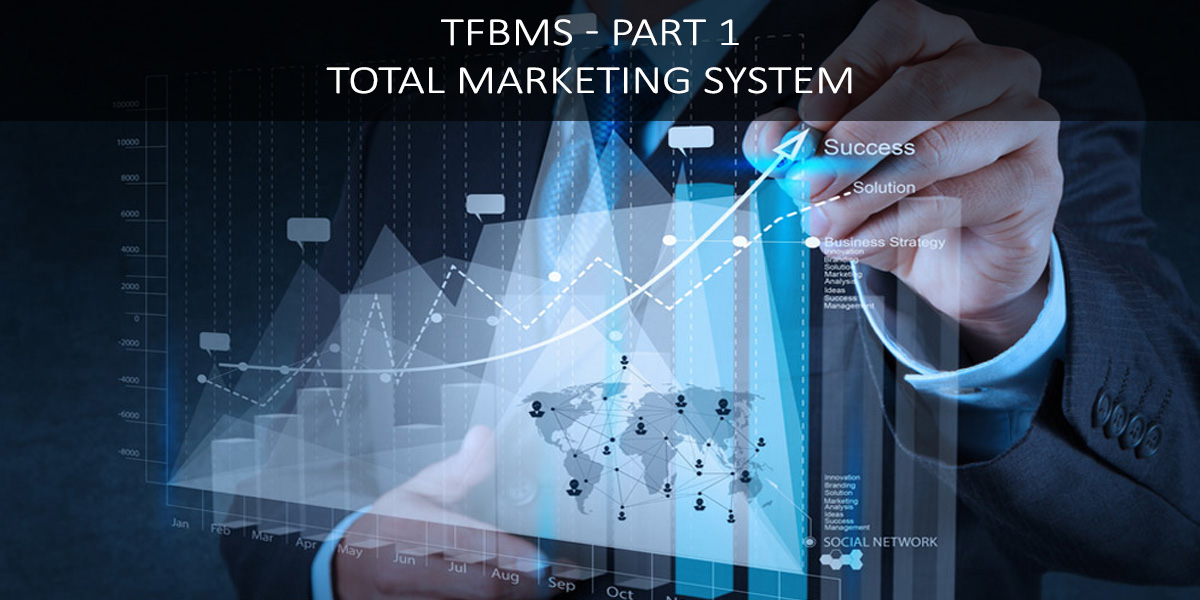 Total Financial, Business & Marketing System
Go to IndexBy Nick Ray Ball 19th August 2016
Welcome to the TFBMS, part software design, part operations manual.
Presented in three parts:
Part 1: The TMS (Total Marketing System)
Part 2: The TFBS (Total Financial and Business System)
Part 3: The PQS (Predictive Quantum Software)
In this and the other two documents on the TFBMS we are looking at ways to improve the marketing (and so the number of visitors to our websites and social media channels), plus ways to improve the number of enquiries and contacts gained from such contacts, then ways to improve the conversion rate of enquiries to bookings and ways to encourage repeat business. In addition, most points presented are relevant to the increasing the stock/portfolio of villas, be that the acquisition of exclusive property rental and sale mandates or improved rates.
Part one of the TFBMS looks first at content marketing, staffing and marketing systems that are for the best part simple concepts. Five of the 21 points presented: the print and TV media, the Villa Secrets branding and the 24/7 sales staffing are to a degree reliant on a network of companies pulling resources for long term development.
However most of the other points could if necessary be created and implemented by a single company, by the management, our current programmer Vineeth and our designer Piyush (both of who's salaries are covered for the first year within the initial payment) without the assistance of the systems designer.
Such effects are forecast to improve the profit of the trio of websites www.VillaSecrets.com, www.Cape-Town-Luxury-Villas.com & www.VillasInCampsBay.com by more than 100% and most could be in action before 2018, creating a very successful stand-alone model.
For each point presented, for all TFBMS components we offer a low and high percentage of expected improvement at the end of three years (2020). The results are seen individually on the 2017-2019 financial forecast spreadsheets. In these spreadsheets we always use the low estimate, seeking to always under promise and over deliver.
Index
1. Google, Bing &Yahoo PPC Advertising (7% to 20%)

Advertising using Pay Per Click (PPC) methods. For instance, if a client was in the UK and searched Google, if they click on us we pay about $5.

Currently this advertising creates more than three dollars of income for each dollar spent. Google Ads are already included in the 2015 & 2016 financials. However, we will soon be adverting with Bing/Yahoo who in 2015 had 33% of the US search engine market. So in principle, one can increase enquiries by about 20%. (A note on the math, the 2015 Google Ads only account for about 70% of gross profit, the balance coming from free search traffic and clients coming direct to the website).

Despite the 'on paper 20% gain we don't know the UK and Europe market shares and this adverting medium is untested, we also created a low effect of 7% (which is the figure we are using in the forecast).

Note at all points during the TFBMS presentation it is the low figure that we use to create projections. As such, so long as the points are implemented in the times suggested projections are a low forecast, with great potential to over achieve.

Note that there are other PPC opportunities, such as OutBrian.com

2. AdRoll, Google Content Network and other Remarketing (7% to 20%)

Remarketing is a relatively new concept. If a client goes to our website and looks at more than 2 pages, via cookies in their web browser, AdRoll, Google and others can show the client ads on other websites that they visit at a cost of between $0.02 for Facebook timeline or $0.003 for websites such as Entrepreneur.com

This type of adverting works in two ways. First, it encourages the client to go back to our sites. Second, if a client has made an enquiry, they will be impressed by our ads on important websites. As the ads we create show client's important points like our membership of ASTA (American Association of Travel Agents) which will help the sales staff close the deal.

One can also do other types of cheap remarketing such as advertise in Facebook for all previous enquiries. (That have the same email linked to their Facebook account)

3. Content Writing (10% to 30%)

Content writing should be considered for every villa with over 4.5 stars on Villa Secrets. For each we will have a professional copywriter create a new write-up. In the case of top end villas, multiple and fresh write ups will be produced for the different websites. And in addition creating numerous pages on its location as well as the local attractions.

Fresh quality content is highly prized by Google and Social Networks. And our magazine format makes for a greater user experience. We would, after 3 years and over 1,000 write ups and articles, expect at least a 10% increase due to higher Google Organic search position. We would expect to gain more direct clients from the syndication of the content to social networks and blogs. What's more the new article alongside the creation of other media becomes a good conversation starter with villa owners about improved rates and mandates.

4. Photos & Video (7% to 20%)

Good photos and video go hand in hand with quality content writing. And again each villa over 4.5 stars will be re-photographed. And in the case of high end or exclusive villas, we will photograph them multiple times and create quality videos.

Alongside the fresh article content, we create villa pages that really catch the eye of clients and the villa owners. Increasing the chances of enquires and bookings and gaining mandates as well as better rates.

Increases in Google position alone should account for 5% improvement. In addition is every other search engine and social network that presents photos and video.

5. WordPress or Another Blog/Magazine Site (5% to 20%)

Similar to content writing but the content and photos create a dedicated blog site, as seen at http://blog.villasecrets.com. Blog sites have become the stable Search Engine Marketing (SEM) system for many successful websites.

Alongside increasing a website's SEM, a well presented blog and magazine site provides an additional client experience. It is a good way to impress villa, safari and private island owners or managers into giving better rates or mandates.

In addition to the WordPress blog site, from our web framework, we are creating a Villa Secrets magazine site using the new advanced Content Management Suite (CMS). This magazine site will become the foundation for creating actual magazines and brochures.

6.Syndication to Blogs and Mags (7% to 20%)

Known is the SEM (Search Engine Marketing) industry as 'guest blogging' where one approaches popular luxury travel blogs and social networks and offer to write articles on their blog. One's reward being links back to our websites which improves one organic search position and in addition sees clients who read the blog attracted to our websites. Of course the better our own website and blog the higher powered blogs will allow us to make posts.

In guest blogging, once we have a foundation and can present ourselves as an expert in luxury African travel, we can contact the managers of luxury travel blogs and buoyant social networks asking to guest blog. Creating a unique article for the blog that includes a link back to the website one is promoting.

The Villa Secrets homepage was developed as a part of building the foundation for guest blogging about luxury travel in Africa. Whilst untested, we expect that as soon as the page is complete in addition to the Villa Secrets blog, many quality luxury blogs will allow us to guest blog on their websites and social media sites.

The high figure of 15% comes from taking the process a step further. And seeking in conjunction with the forthcoming Villa Secrets magazine section to get our articles published in travel magazines like Conde Nast Traveller or News Magazines such as Time.

7. Manual & Auto Update to Social Networks (1% to 5%)

When we add a blog on our WordPress blogsite, it gets automatically posted to about a dozen Social Networking sites after a few days.

It's not a perfect system as it does not set the order of the photos correctly. Mostly uploading only one photo and this is why we have now taken to updating blogs to Facebook, Twitter and Google Plus by hand.

We have not tested its feasibility. However, it is our intention to create auto syndication of standard villa pages to all the social networks. Creating thousands of posts, the way we wish them displayed.

8. Social Network Systems & Marketing (4% to 20%)

Currently, with minimal effort and little spent https://www.facebook.com/VillaSecrets has over 40,000 genuine likes and attracts between 500 and 1500 engagements per post.

And in just 4 months https://twitter.com/Villa_Secrets has nearly 10,000 followers and receives over 5,000 impressions a week. After 3 years we would expect far greater numbers on over 20 different networks.

Given that we have a great content making machine, the potential for using social networks to attract clients is obvious. However, in Twitter and Linked in one has the potential to network with agencies and villa owners all over the world. Keeping in touch with such agencies will pay dividends.

9. Newsletters (5% to 30%)

A good way to keep in touch with international agents as well as current and previous clients is via newsletters. Companies such as Secret Escapes send millions of newsletters every year.

We already have the content and will customize newsletters to conform to one's desires, from the new villas, the Top 10's, and the location information.

The bigger one's database of email addresses, the greater the response. Hence we will be displaying offers such as a free bottle of Moet on arrival in exchange for entering an email addresses. If this measure is successful it could double the number of active contacts/enquiries hence the high value of 30%.

In addition, we can also share databases from different websites.

10. Guest Gifts (15% to 50%)

Guest gifts in one of the original 2011 network plan concepts. Currently the 3-year financial forecast sees a quarter of the 25% marketing and development contribution spent of giving guests gifts. We are teaming up with http://www.lalimalu.com/ to create jewellery and custom made handbags. And will be looking to buy or barter perfume from Bulgari as well as other fashion house's.

This covers a welcome pack and a few items of jewellery for a small booking. For big bookings we can provide custom made handbags and other gifts. To be sent to clients on birthdays and anniversaries, for years… It creates a great talking point and an excellent way to remind guests of our services.

It is the case that if one can get the top 10% of clients to rebook or refer a friend, one will increase income by more than 50%. Plus, it's a good story… perfect for our content marketing team to syndicate.

11. Villa, Safari & Island Brochures (15% to 50%)

This concept was born out of the idea of creating quality brochures for villas for sale to assist the networks estate agents. However, as our CMS develops, it can become clear that we can automate the design process and create a system that will print a selection of individually customised brochures. This will be in key locations such as USA, UK, Hong Kong and South Africa for delivery 2 days after request (well not 2 days in SA but for sure in UK and USA.) And so such a system can be used for villa bookings.

The booking process for most big bookings (making more than $2,500 (R35,000) takes weeks to conclude. If after 2 or 3 days of enquiring a selection of individual brochures for available recommended villas arrives at the client's home or office, the brochures become the visual focus of the enquiry process for the client, who will often forget about other agencies.

It's quite possible that this single inactive, if presented alongside a Villa Secrets Coffee Table magazine, it could change the 1 in 4 booking ratio to 1 in 2. The brochures also become a valuable part of the office and remarketing. As walk in clients and guests can take them of the wall, much like a travel agency.

12. Villa Secrets & EA Magazine (10% to 30%)

Following the success of the Cape Villas magazine in 2009 that generated a single booking worth $40,000 in commission, plus an offer from Bulgari to sponsor a follow up magazine worth $100,000 in barter, we shall be creating various quality magazines for Villa Secrets and Experience Africa. Distributing between 5,000 and 150,000 per edition.

We have already accounted for the consequence of sending these magazines along with brochures to clients during the enquiry process. However, there are three more profit centres. Firstly, the recipients of the magazine may be tempted to book with us, especially if the magazine finds its way to people's coffee tables. In addition is the huge advantage of creating travel and estate agency contacts. We know from the Cape Villas magazine just how powerful these publications are for agency bookings. Lastly of course is in the acquisition of mandates and better rates, as villa owners, especially ones that want to sell one day barter a mandate for a place in the magazine.

13. Villa Secrets Documentaries & TV Shows (2% to 30%)

During the creation of the Villa Secrets and Experience Africa magazines we will create quality videos that are good enough for broadcast when possible. There are a lot of good ideas, though the concept is yet to be fully developed.

A lot depends on how the magazines are created and how far we get with our awards websites. Both of which have interesting concepts that if created would translate well to broadcast media.

Note than in general, when we look for staff, we have one eye on recruiting senior and junior members that can feature in and present luxury travel, real estate and lifestyle shows.

14. Villa Secrets Brand (4% to 25%)

In three years' time the very serious plan is for Villa Secrets will be global and adverting at the top of Google for every form of luxury home or villa search imaginable.

Social networks will be thoroughly developed and magazines will have been made. Moreover, TV shows may have been produced and aired. And once global and with many distinguished companies contributing to the marketing and development budget, one can imagine having full page adverts in luxury magazines and other forms of adverting.

We desire Villa Secrets to be nothing short of the first name in luxury property rentals and a growing name in real estate sales.

15. Trade Memberships & Financial Bonding (2% to 10%)

Trade memberships & bonded (insured) status are essential for working with travel agents and tour operators. At the same time this also reassures clients.

We are currently members of ASTA (American Association of Travel Agents) and the PRS (Property Redress Scheme), one of three UK government ombudsman services. With these credentials we have not had any inquiries into our status from the trade so far.

However for UK traveller's, membership of ABTA would be beneficial. Albeit it a cost factor of about 7% to 15% of commission. It may occur that such membership will greatly increase travel agent bookings.

What is essential if we wish to create all-inclusive luxury holidays, for instance a safari + private island + Cape Town villa including first class flights or jets, is an ATOL licence, as this is a licence for booking flights.

The option to book full holidays for clients with the service advertised on the websites could create significant extra income. We have lost out a few times to companies that offer a full service.

What is also essential in the short term is financial bonding with SATSA, at only a ZAR 6,000 cost

16. 24/7 365 Sales Team (20% to 100%)

The financials for 2015 were generated with a sales team of two. Who in the most lucrative months from December to March were overrun, as they also had to meet all clients, providing hospitality and concierge services. Furthermore, throughout the year weekends, evenings as well as night operations were not always manned.

By 2020 we would hope to have created a great many international franchises and have developed the Cape Town network in to Real Estate sales and other successful businesses. Collectively with each company contributing to on sales staff member salary, Villa Secrets can provide email and telephone assistance 24 hours a day, 7 days a week 356 days a year. And in addition many International clients will have local representation.

In many cases the sales staff would have been recruited by looking for copywriters who can sell. So staff members working out of business hours who may not receive many enquiries can contribute to the content marketing. Those that are not trained writers can assist with other aspects of content and inbound marketing.

This initiative has the potential to double bookings, as often the first to respond to an enquiry wins the booking.

17. Live Chat (10% to 50%)

With a 24/7, 365 days a year sales team one can run Live Chat (which is a messenger service accessed by clicking on the live chat icon in the bottom right of the page).

The biggest potential profit boost comes from the Live Chat operator's option to initiate a conversation with a website visitor. If successful, this single action can greatly increase enquires (remember currently only 1 in 20 clients enquire.) Live Chat has the potential to more than double client interactions.

Live Chat is also reassuring for clients. I know from my own personal experience with hosting companies. If a company does not have live chat, I think much less of them as
if there is an out of hours' emergency, there is no instant contact.

Lastly, live chat has been said to decrease hospitality emails by 70%

18. Mobile Sites (Responsive Design) (15% to 65%)

More often than not people nowadays view websites through their mobile or portable tablet devices. For them, using these mobile gadgets is more convenient compared to opening their desktop or laptops. This trend is likely to continue.

The Villa Secrets framework and the entire site were created with what is known as the 'Mobile First' design. First we produced a mobile website in JQueryMobile, after which we recreated the navigation for desktop and eventually made each page in a way that is very mobile friendly.

Villa Secrets will soon standout as a mobile platform. Also including features for sales and admin staff as well as for managers.

One question is how will it perform in PPC ads (Google/Bing)? We currently do not advertise to mobile users, as the CTLV site, like most websites it's not mobile friendly. When we have a stable mobile platform, we shall test PPC ads. It may be that most mobile users are browsers, not buyers. But if this is not the case and it is as effective as laptop ads, one could more than double enquiries.

19. Mobile Apps (5% to 30%)

Mobile Apps are becoming very popular. To a degree it is not that necessary as one can do the same thing as a part of a responsive mobile website. However, download frequency can improve on Apps. As it is the current trend, it makes sense to make one.

Apart from the client experience, mobile apps can be useful for staff, management villa owners and affiliates. We are already creating the Villa Secrets CMS (Content Management Suite) for mobile. Soon a user will be able to create a full villa magazine page and slideshow in 30 minutes on a cell phone. It is a task that currently takes our experienced web designers a few hours on WordPress.

Sales staff can access specific apps to assist them with bookings so they can stay in touch with clients on the move. Hospitality staff and clients can view itinerates and concierge items. Management has instant access to the sales pipeline and to all sorts of useful data.

20. Local SEO (7.5% to 20%)

Good Local SEO is essential for a good Google Organic (free search) position. And if one gets it really right, it will appear in one of the first three local search options (usually positions 5 to 7 in Google after the first 4 ads).

21. TMS Tutorials (1% to 3%)

Within the 'TFBMS documents and videos,' the 'network licence agreement' and the overall Villa Secrets Cape Town presentation, we create a road map for business owners of the Villa Secrets network company to create great success.

Should any single point require further detail or explanation, a dedicated video will be created.

For the staff, middle management or any form of CMS (Content Management Suite) user, from the use of Photoshop to prepare images to the intricacies of each CMS web page, a dedicated video will be created showing how to use each individual section accessed from each page of the system. Making it possible for a new staff member, villa owner or manager to use the systems without need for any other direction.